What is Earth Day?
Earth Day originated in the USA as public concern for the environment, and the damage humans were doing to it, grew. The first Earth Day event took place in 1970, and since then the movement has gained momentum, resulting in this year's event involving over 190 countries.
Earth Day aims to motivate people to act to protect the planet. This year, the event wants to mobilize a billion people worldwide. The importance of cohesive, coordinated and diverse actions is at the heart of Earth Day.
Why do we need Earth Day?
Whilst protecting the planet is often deemed a virtuous pursuit, looking after the environment is inherently selfish, which makes it even more baffling why some people are reluctant to embrace the movement. As stated on the Earth Day website, "every one of us needs a healthy Earth to support our jobs, livelihoods, health & survival, and happiness. A healthy planet is not an option — it is a necessity." Considering this, in many ways it is strange, and disappointing, that events like this to bring awareness of the issue and invoke action are still necessary, and yet they are possibly more important than ever before.
Global awareness of the pressures facing the planet has grown, especially in the past few years, thanks to the hard work of organisations and individuals who bring the issues that are damaging the planet into focus. Unfortunately, despite the overwhelming scientific evidence, many people in positions of power have not acted in the planet's best interests.
As reflected in this year's events and topics of focus, there has been a shift recently from "protecting the environment" to "restoring the environment". This wording highlights how much damaged important ecosystems are; the damage to delicate and fundamental ecosystems is now so extensive globally that, whilst we must continue to protect the environment, we also need to restore damaged habitats. This restoration effort is building momentum, but this mentality must be adopted at every level – by individuals, local authorities, national governing bodies, and international groups.
It seems that each Earth Day is perhaps more important than the last, as the effects of climate change become increasingly apparent. On any given day we can see various examples of how the changing climate is devastating the planet, flora and fauna, and human lives – just look at the wildfires in Cape Town, South Africa and the flooding in Samar in the Philippines brought about by Typhoon Bising.
What are the best ways to induce change?
The five pillars of Earth Day's Restore Our Earth™ project summarise the best ways we can help restore the environment:
The Canopy Project™ – planting trees (ensuring we plant the right species in the right places for the best effects) that act as carbon sinks, bring stability to soil structures, and provide a habitat for many species.This project has planted tens of millions of trees in locations across the globe since it started in 2010. 
Food and Environment – creating a sustainable food system is crucial for both human health and the planet's health. Emerging technologies are going to be key to structuring our food supply chains in a more sustainable way, and embracing them is crucial to our success in this area.
The Great Global Cleanup™ – an initiative encouraging people to reduce the amount of rubbish in the environment and reduce household waste too. Cigarette butts are the most commonly polluted plastic – 4.5 trillion butts currently pollute our global environment.
Climate Literacy – educators play a crucial role in combating climate change. Teaching as many people as possible about the impact of humans on the planet, and how we can all adapt our lifestyles to reduce our impact is increasingly important.
Global Earth Challenge™ – a citizen science project, currently investigating how insect populations, such as bees, are changing. Projects such as these show the public that these issues are not going to be solved by a handful of scientists – we must all do our bit.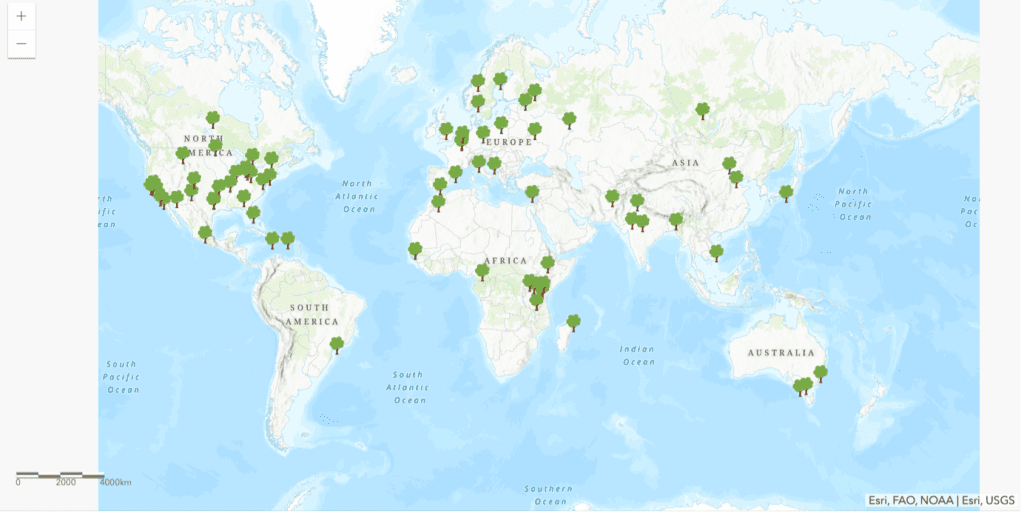 How can you get involved?
Earth Day Live is on Thursday 22nd April, running in parallel with the Biden administration's global climate summit. It is the second global digital event, and will start at 12pm Eastern Time. Workshops, panel discussions, and special performances will focus on Restore Our Earth™, covering natural processes, emerging green technologies, and innovative thinking that can restore the world's ecosystem. You can find the event here: https://www.earthday.org.
How Vitabeam is working to reduce our impact on the planet
At Vitabeam we are incredibly passionate about using our innovative technology to work more harmoniously with the environment. We get so much from the planet, and we know how important it is to ensure these services and commodities are around for many generations to come.
In horticulture, we use our world-first light technology to reduce reliance on chemical pesticides which have disastrous effects on biodiversity. Simultaneously, we boost crop yield, maximising the amount of food we can produce in a space, which will be crucial as the human population continues to grow.
We also support projects aiming to produce food more locally, reducing the food's carbon footprint, making the food supply chain more sustainable and increasing food security. The development of vertical farming around the world is very exciting, and we want to be an integral part of systems used for this way of producing food. Our technology can keep crops pathogen-free from seed to sale, improving food safety, increasing shelf-life, and reducing food waste.