Discover our VQe® technology, a unique cocktail of light wavelengths that simultaneously kill pathogens and stimulates plant growth.
The future is brighter with vitabeam®
Ensure You Get the Most From Your Produce

Vitabeam's technology uses VQe (Vitabeam Quantum energy) – a special "cocktail" of different wavelengths of light, the spectrum of which is broader than that found in any other grow lights.
The intensities of these wavelengths are all safe for human exposure and VQe does not contain UV. Therefore, humans can be exposed to it, in environments such as greenhouses where growers work, and in retail supermarkets where consumers and staff will be around it.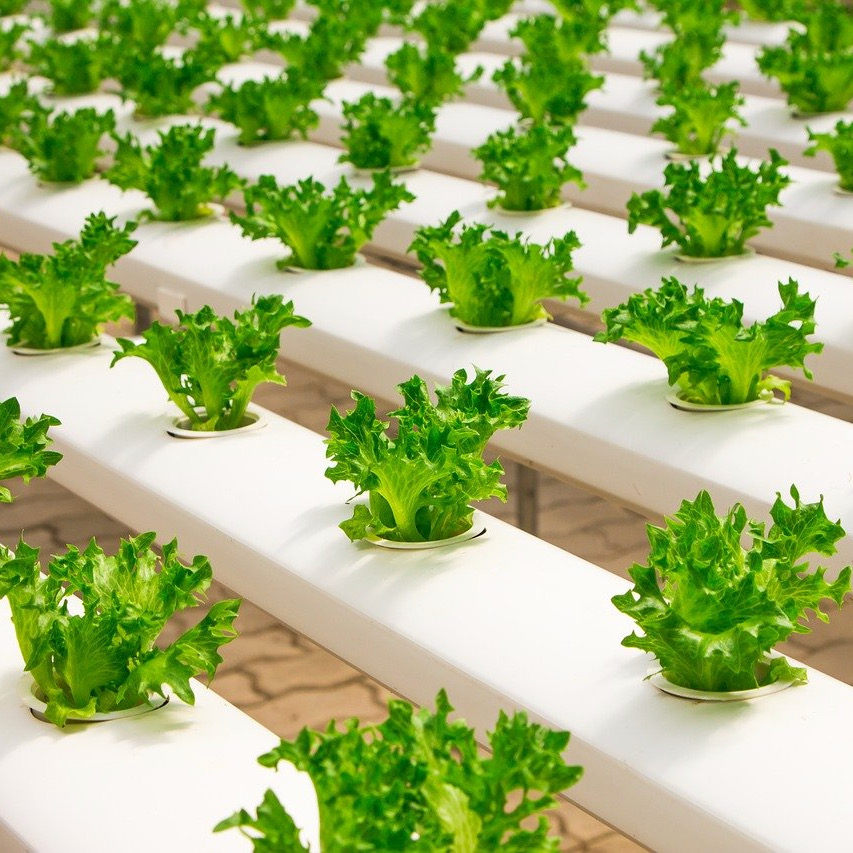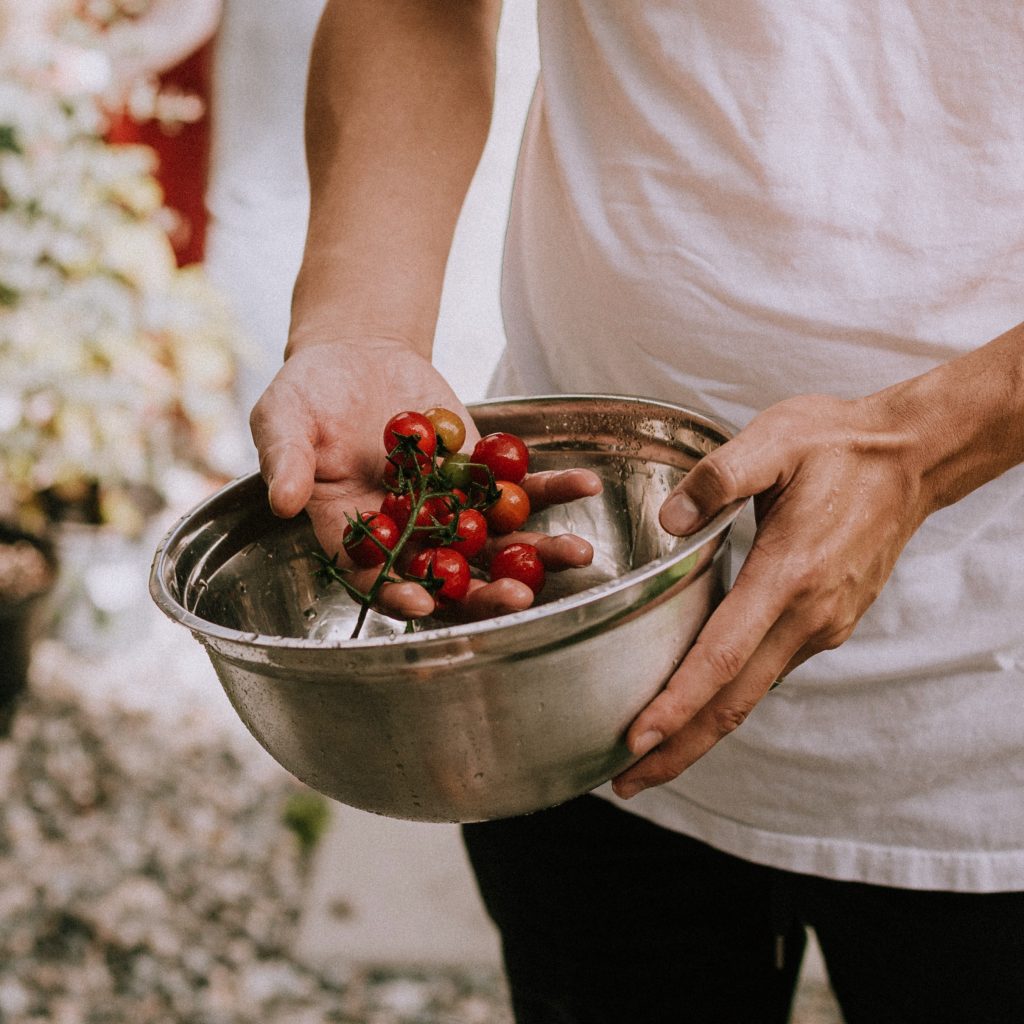 The principle piece of equipment we have developed that uses VQe only is the Vitabeam VQe MaxStrip. These slim, lightweight, high-quality light bars can be fitted into greenhouses and food displays and cabinets easily and quickly.
Our other piece of equipment is the Vitabeam Steril Max. This combines VQe with UV to produce a top-quality piece of technology that has many potential uses. The combination of VQe and UV means it is highly effective at sterilising food, packaging, equipment and more.
VQe® – Vitabeam Quantum energy
Realising the potential of VQe was a huge step in the development of our company. We discovered a unique cocktail of light wavelengths that simultaneously kills pathogens and stimulates plant growth – a disruptive movement in the Grow Light Industry.

Basil "Genovese" - One Month Old Plants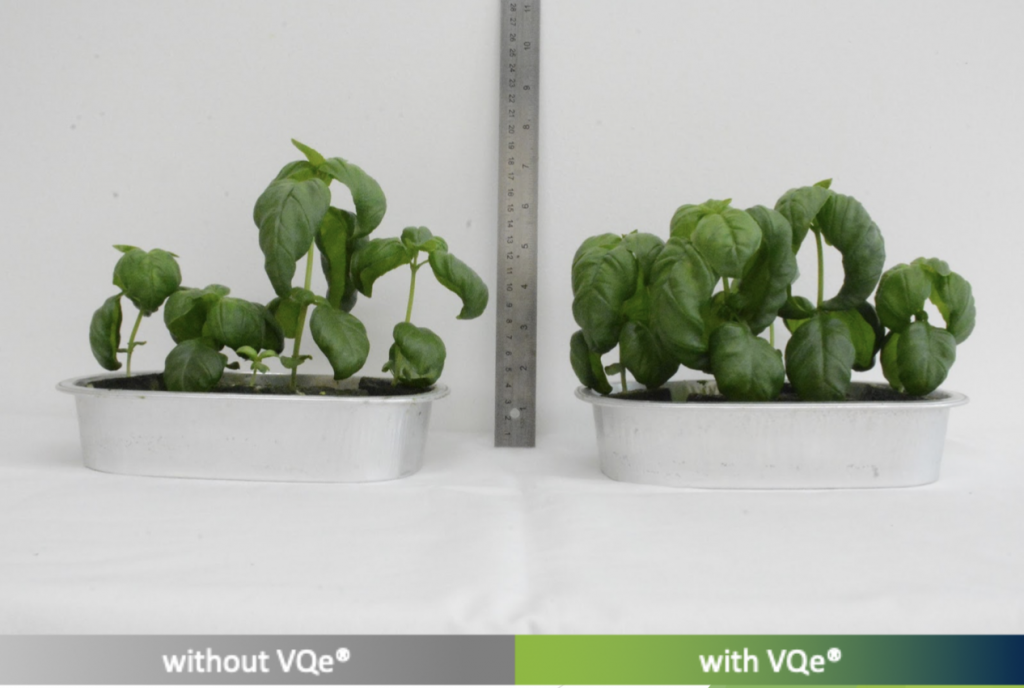 Increase Yield | Ensure Food Safety | Reduce Waste | Boost Food Security 
We care about our planet. Therefore, at Vitabeam®, we want to help companies by providing them with sustainable solutions. The result: providing larger quantities of safe, clean, delicious and nutritious food.
Sustainable Science to Help Our Environment
"At Vitabeam, we want to help growers, retailers, and individuals reduce waste, increase food safety, and boost food security. It is of paramount importance to us that we invest our time and energy creating a healthy and happy planet, and by reducing our waste thus reducing greenhouse gases, Vitabeam can do its part in helping you reduce yours."
James Millichap-Merrick
CEO and Co-Founder of Vitabeam
Our Synergistic Grow Light.
Stimulates Photosynthesis | Kills Pathogens | Increases Nutrient Uptake | Increases Yield
Our Vqe Maxstrip is a slim and elegantly designed light bar. Safe for human-use, our Maxstrip is a synergistic lighting system to your current set-up and is easily installed.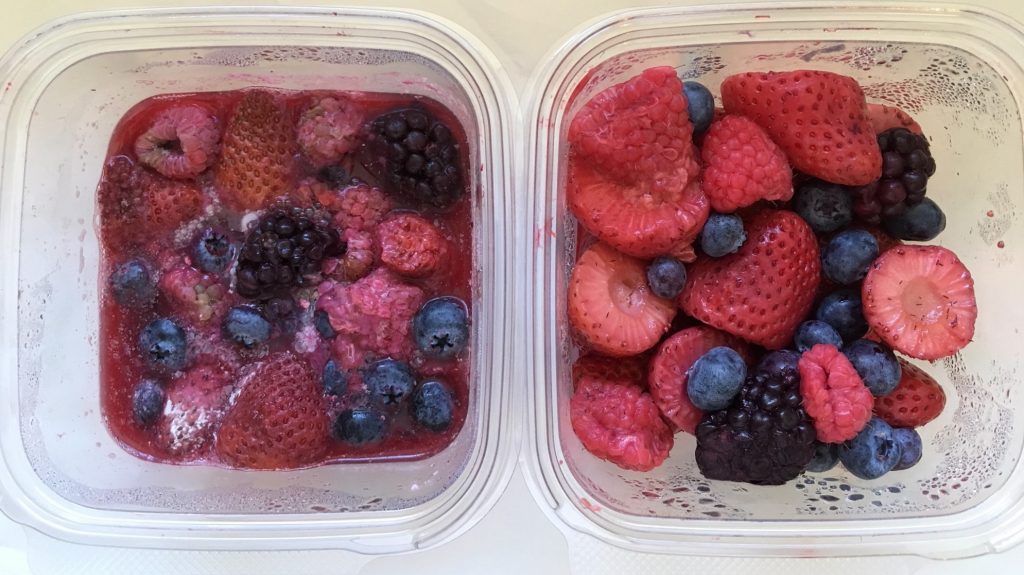 With a recent 5x power output upgrade, the VQe MaxStrip is a high quality, light-weight and energy efficient LED, targeted at horticulture growers and retail for a pathogen-free environment, accelerated growth, improved health and yield of plants and longer shelf-life.
Our Most Powerful Product.
Kills Pathogens Fast | Extends Shelf-Life | Ensures Food Safety
For a more intense and higher bacterial log kill, the Steril Max is our most powerful product, destroying bacteria and other pathogens by combining VQe and UV. Our Steril Max is currently under research & development, with a lead time of 6 months.  If you are interested in this device, please feel free to get in contact with us.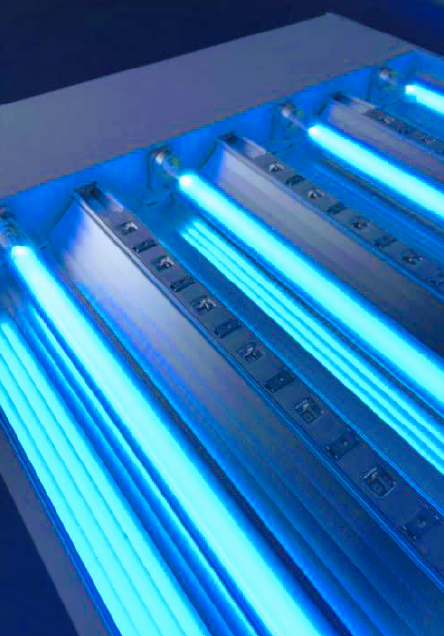 Targeting food processing (pre-packaging) and other high pathogen-sensitivity environments which are at risk from mould and bacteria (e.g. schools, daycares, fitness centers), the Steril Max is being designed to fit within any existing sterilisation regime, with GPS, Robotic, AI and IOT options to spec. Synergistic by design, it employs our proprietary VQe technology and UV uniquely.
Subscribe to get the latest updates & offers
Sign up to our Newsletter and receive information about our achievements, case studies, and discounts!