Lots of us are trying to eat foods grown locally to try to reduce the impact on the climate of our diets and support local farmers. In fact, 63% of British people are thought to be buying more locally grown produce than they did before the pandemic. Consuming locally grown produce has so many benefits, including reducing food miles and maximising the nutrient content of food due to it taking less time to reach our plates. But many British farmers currently find themselves in a very difficult situation. Having navigated through the worst of the pandemic, British farmers are struggling to get their food to our plates. Instead, sadly, farmers are having to throw perfectly good food away. A group of farmers in Scotland, the East of Scotland Growers group, estimated that 3.5 million heads of broccoli and 1.9 million heads of cauliflower have been thrown away so far this season. But, when there is clearly a great demand for locally grown produce, why is this happening?
Lorry Driver Shortage
The truth is that several factors are making it more difficult for produce to be transported from farms to plates. A shortage of lorry drivers has resulted in fewer lorries on the roads to move food around the country. Before the pandemic hit, 60,000 lorry drivers were needed in the UK to fill vacant roles. This number has now increased to over 100,000. Shops are having to prioritise transporting produce with a short shelf-life to ensure shelves stay stocked. Lorries are focusing on moving around fresh produce, so frozen produce remains in storage facilities. Newly harvested produce grown to be frozen therefore cannot be transported to these sites as there is no space there to store it.
Frozen Veg Contributes to Healthy Diets
Frozen fruits and vegetables can play an important role in healthy diets. Research has shown that frozen produce can be just as healthy as fresh produce, with a longer shelf-life than fresh produce. A lack of access to frozen produce increases our dependence on fresh produce, which can increase the amount of food waste households produce. Food waste has a big impact on the planet. We know that reducing food waste has the potential to have one of the biggest impacts on mitigating against climate change. Consequently, the current situation is not helping the UK to move in the right direction in terms of looking after the environment.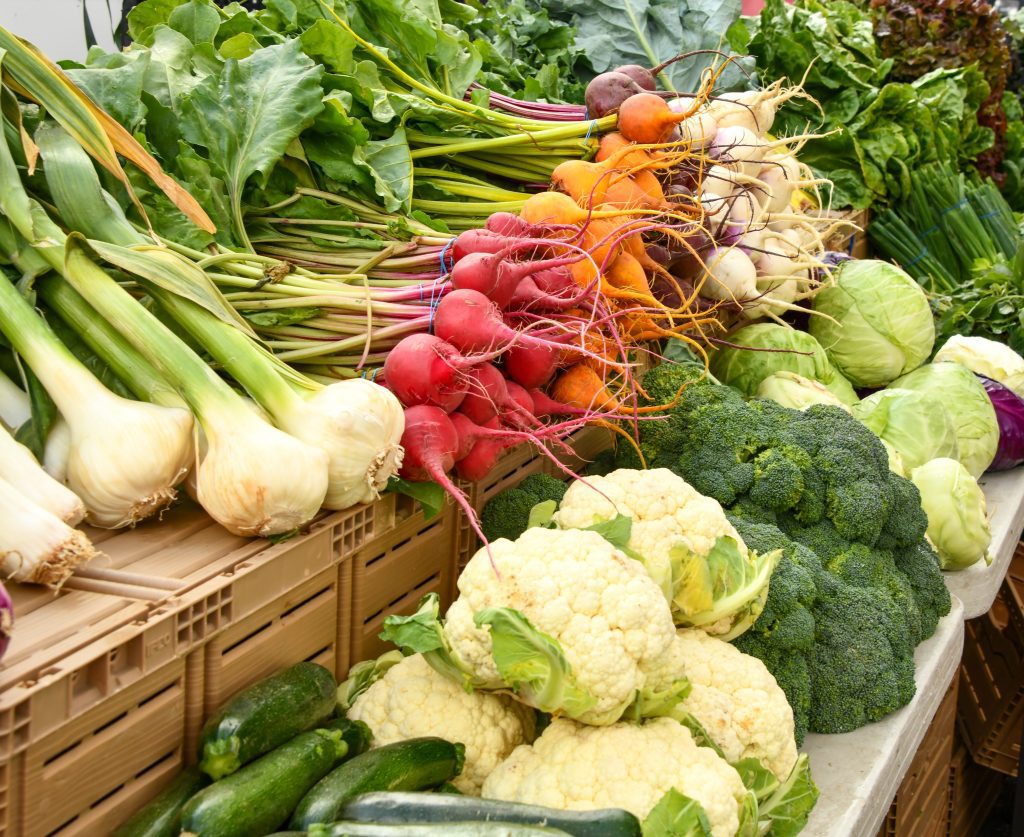 Labour Shortages
Another reason why British produce is going to waste is due to a lack of employees to help harvest produce. Farmers are working with 80% of the workforce they need, and because these employees are earning more for working overtime they are finishing the season earlier than usual. The fear is that the end of the harvesting season, through September and October, will be even more under-staffed. It is clear that this dilemma requires solving swiftly to ensure this is not repeated next year.
Helping British Produce Reach Our Plates
At Vitabeam, we are passionate about reducing food waste. We hope to play our part in solving the problems that contribute to food waste, including extending the shelf-life of fresh produce. It is clear that we will be just one form of technology that will be required to transform the industry into one that works better for both people and the planet. In the meantime, if you can, keep supporting local growers and take care to buy only what you need to reduce your household food waste. Small actions from individuals really can help reduce the impact of the food system on the planet. When lots of us do our best to be more conscious about the food we buy, together, we can help to look after the health of the planet and ourselves too!