Looking to reduce your food waste? Check out these 5 inspiring, effective, and FREE apps that can help you save the planet and reduce food waste.
Around a third of all food produced is lost or wasted on our planet. This contributes up to 10% of the total greenhouse gas emissions fuelling climate change.
In the UK, households generate and throw away around 9.5 million tonnes of food every year, according to WRAP.
To reduce food waste and our environmental impact on earth, a rising number of companies are setting up apps to tackle food waste. 
Too Good To Go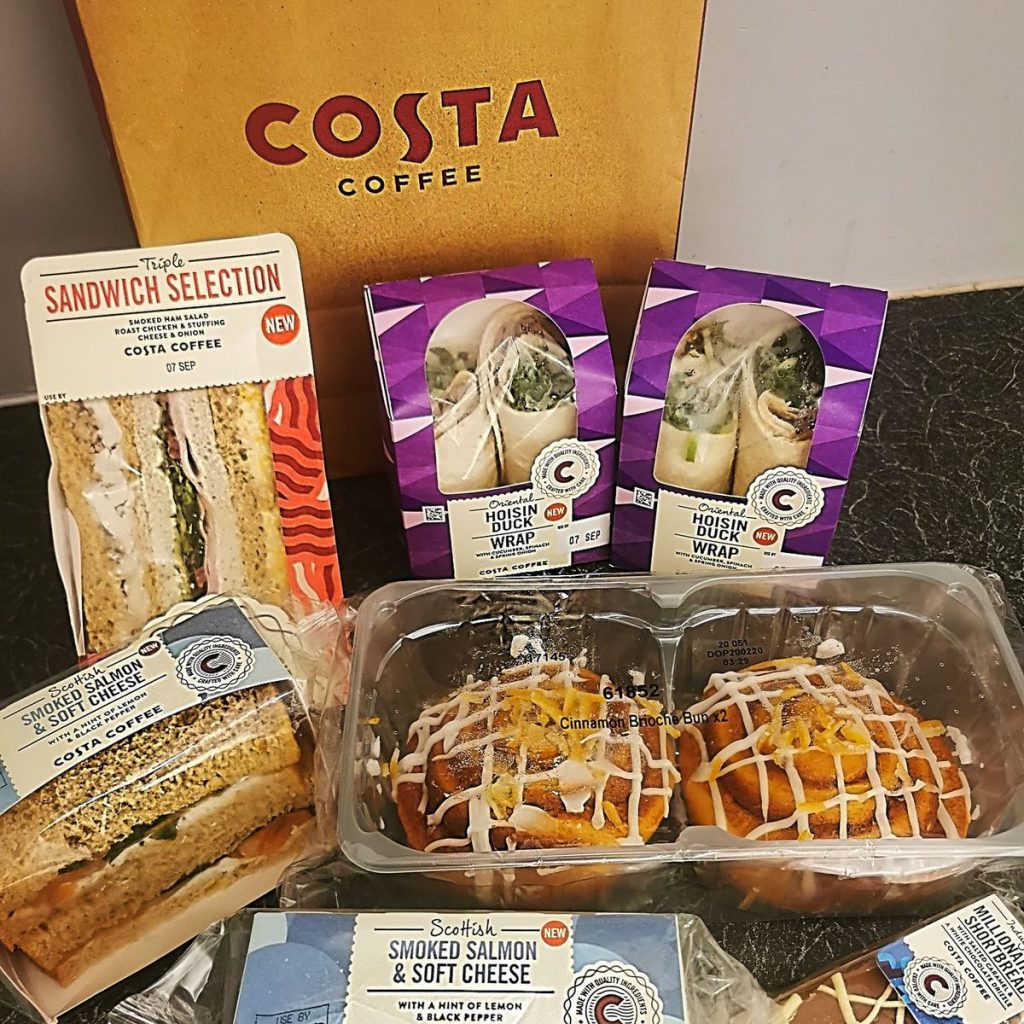 This rapidly expanding food waste app was founded in 2016 in Copenhagen. The platform tackles food waste by connecting consumers to restaurants, cafes, bakeries, and any other independent food retailers to retrieve their surplus food that otherwise would be thrown away. 
The unique and exciting element of this app is that the excess food is sold in the form of a "magic bag" i.e. you don't know what's going to be in it. You pay a fraction of the retail price, and can be given anything from sushi to a blueberry muffin (depending on the shop you're buying from).
You can register for free. Then, simply browse your local area for food sources nearby. The app is easy to navigate, with an option to browse via a list or a map. You'll find a variety of businesses on the app depending on your location including YoSushi, Costa, and a plethora of independent shops.
We tested out the app to find any treats or snacks, ordering a £3.50 box of 9 doughnuts in a "magic bag" that was worth £12.50! The quality of the food was fantastic and was devoured within a few hours. Once you've ordered your food, you receive a collection time frame and simply show your app to a member of staff behind the counter to receive your food. So, not only are you helping the environment by reducing waste, but you're saving money and supporting local businesses.
OLIO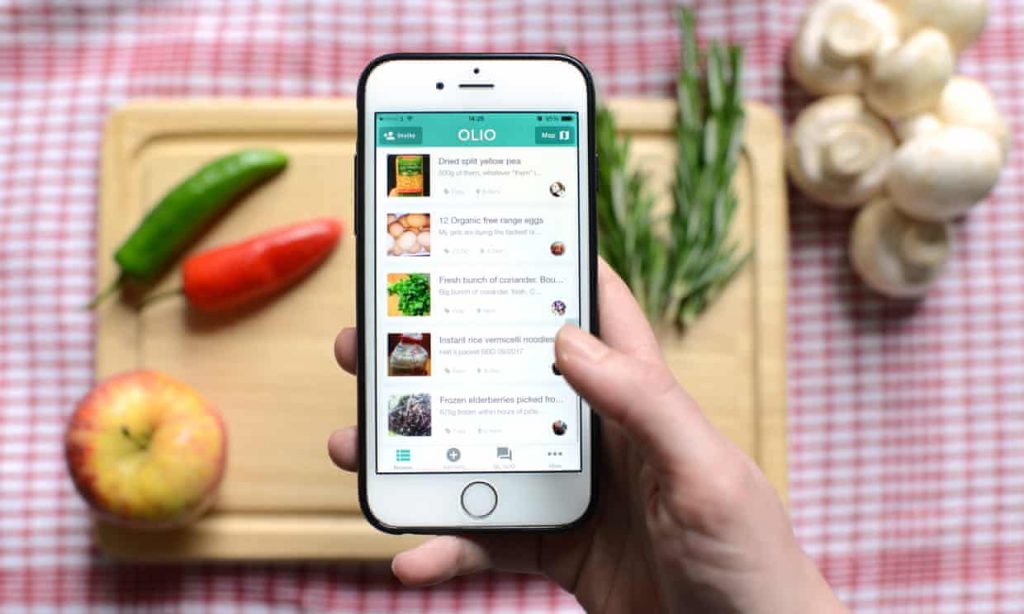 OLIO provides a platform for people to share unwanted food and other items, all for free. The company was founded by Tessa Clarke in 2015. Her lightbulb moment was when she was packing up to leave Switzerland in 2014, and she had a variety of edible food leftover in her fridge. She was told she needed to throw it away but she hated the idea of perfectly good food going to waste. Clarke wondered why there wasn't an app where she could share food with someone nearby who wants it…and so, the idea for OLIO was born.
The app is easy to use with over 5 million neighbours who are using the app to share more and waste less. With more than 50% of food waste happening in our homes, this is a great app to try and reduce your own food waste.
The app has now evolved and has 4 main segments; Free, Borrow, Made, and Wanted. You can also filter the list based on categories. For example, whether you want the items to be food or non-food.
In addition to the app itself, OLIO offers a variety of volunteering opportunities that are simple and easy to sign up for, like spreading the word about OLIO or picking up surplus food from a local business.
Karma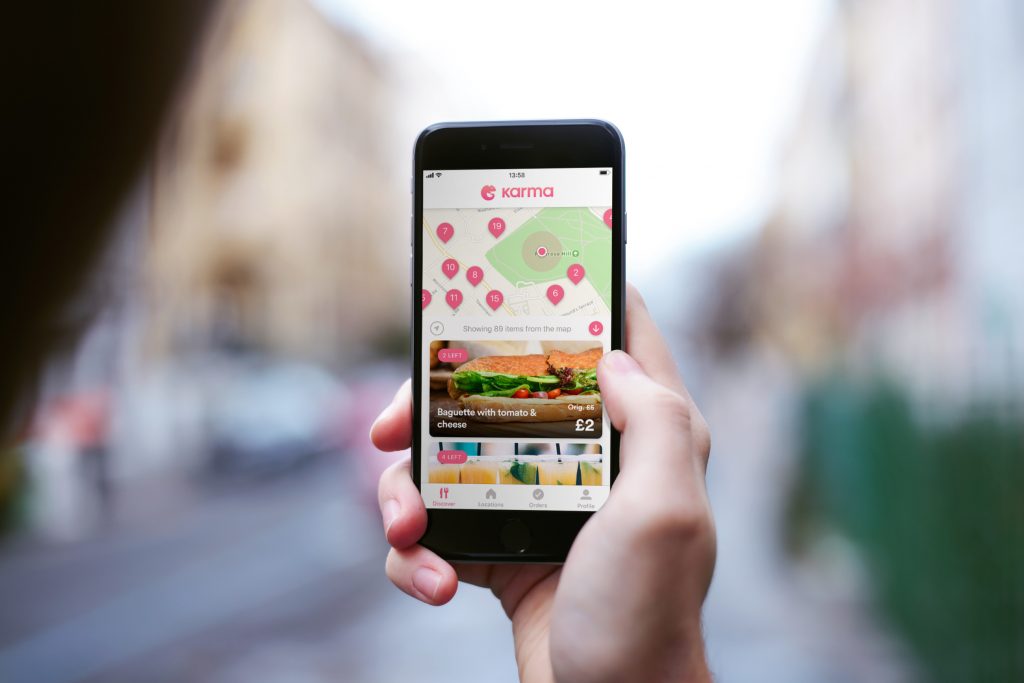 Founded in Sweden, this app enables people to save food from restaurants, supermarkets, bakeries, and cafes that otherwise would have gone to waste. These businesses upload their surplus food at specific times, often between 2pm and 6pm. You simply see a food you'd like to buy (at a discounted price, of course), save food with a tap, and show your purchase to the personnel to get your food as takeaway.
The concept is similar to Too Good To Go. However, what differentiates Karma, is that you can choose exactly what product you'd like to purchase. Unlike TGTG where you receive a "magic bag" when you purchase from a store.
Karma stresses that food transport and packaging aren't the main culprits of emissions in the food industry.  The production of the food itself is the issue, using far more resources and causing more emissions. Hence, why it's crucial we actively try and reduce food waste, so that the resources used to create the product don't go to waste too.
FoodCloud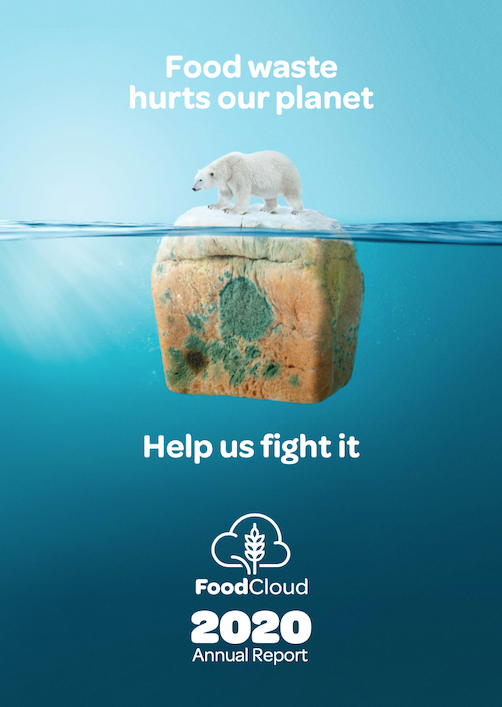 FoodCloud was established in 2013 by Iseult Ward and Aoibheann O'Brien, who shared a clear vision of no good food going to waste. The business connects supermarkets with charities and community groups across the UK and Ireland. They have three main branches within their business; retail solution, hubs, and technology for food banks.
For example, with their retail solution, a supermarket has food they can't sell. The supermarket uploads a description of the food using their in-store scanner or FoodCloud's smartphone app. A local charity linked to the store through the FoodCloud platform receives a notification saying that food is available for collection. The charity responds by accepting the food and they go and collect it. The charities that partner with FoodCloud support a wide variety of groups, from the homeless to family support services. The community receives food, and supermarkets don't have to waste their perfectly good food! It's a win-win! 
NoWaste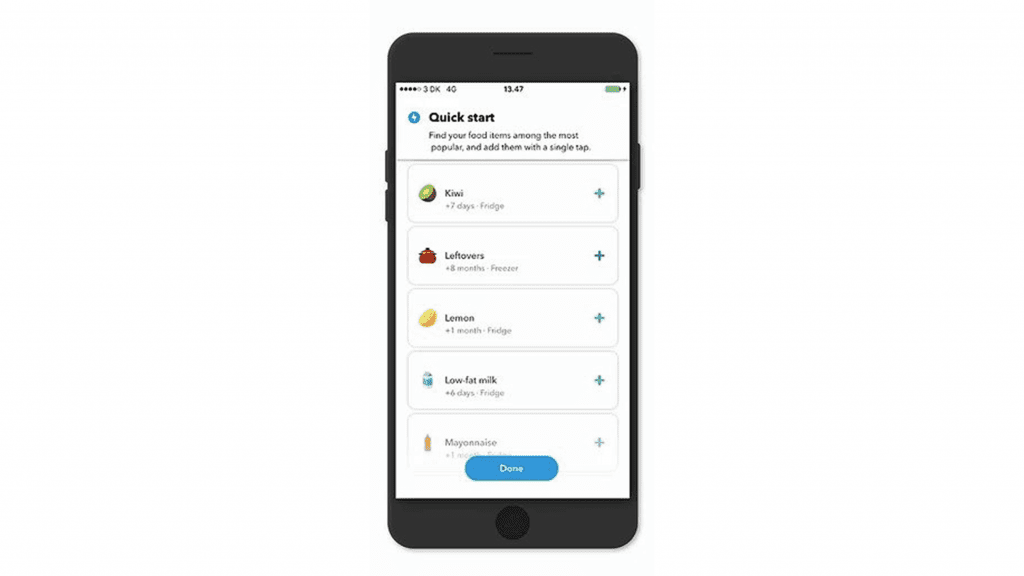 Introducing the food waste app that will help you not forget about the (going-mouldy) courgettes you've got in the back of your fridge. With 30 million tonnes of household waste generated in the UK each year, NoWaste helps you manage and reduce this waste. 
NoWaste users have the option to scan receipts and barcodes, logging each shop and setting 'use by' dates for all your food. You'll then receive notifications when they're close to expiry. The app is also terrific in that it logs your progress and tells you which food types you are wasting the most. The aim of the app is to help consumers reduce food waste, save time, and money.